Now, an $8 wine tastes like
a $50 wine in just minutes!
BEVÄGE® is the new electronic technology you need to make any wine taste 2-10 times better in just minutes. Once you've discovered that "WOW" or "OMG" with your favorite spirits, wines or beverages-you'll never want to drink without it! Greatly improved approachability and mouthfeel while leaving you with a lingering finish to ask for more.
Dramatically improves the taste of Spirits, Wine and your favorite Beverages
Beväge® brings 5-7 years of uniform aging and simultaneous oxygenation without disrupting the personality of the spirit, wine, or beverage. All become incredibly more approachable and dynamic in just minutes using Beväge®.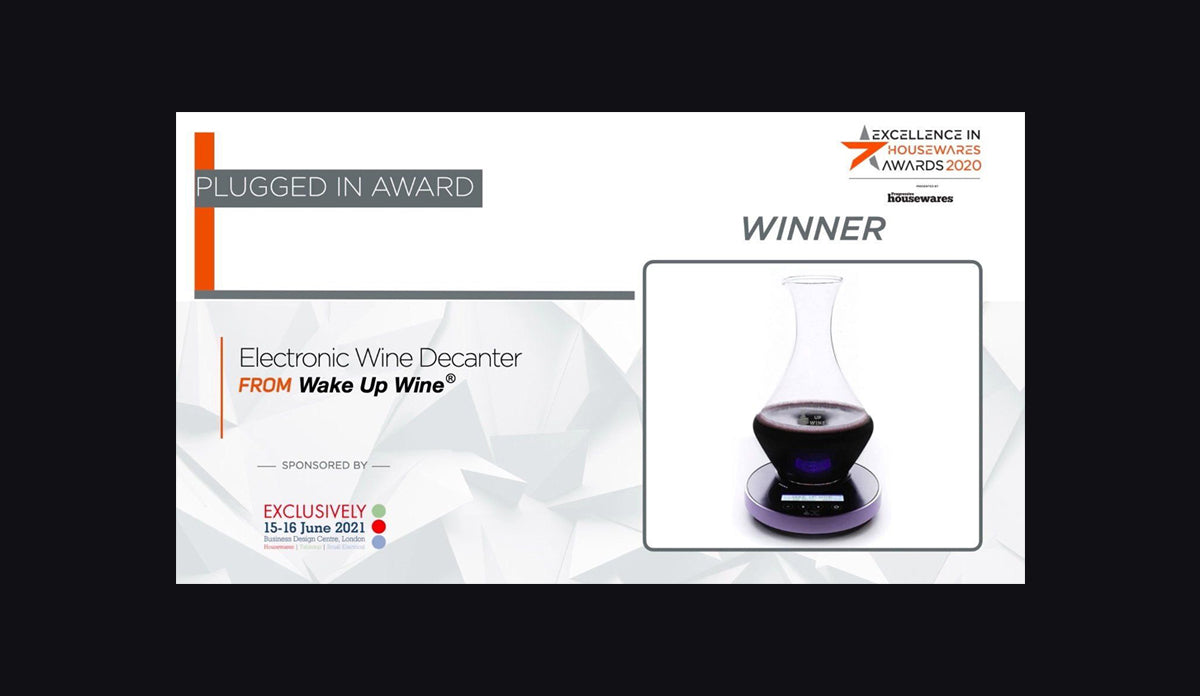 Winner!
Winner of the Excellence
in Housewares Award
Featured products
Regular price

Sale price

$89.95 USD

Unit price

per

Regular price

Sale price

$74.95 USD

Unit price

per

Regular price

$249.95 USD

Regular price

Sale price

$249.95 USD

Unit price

per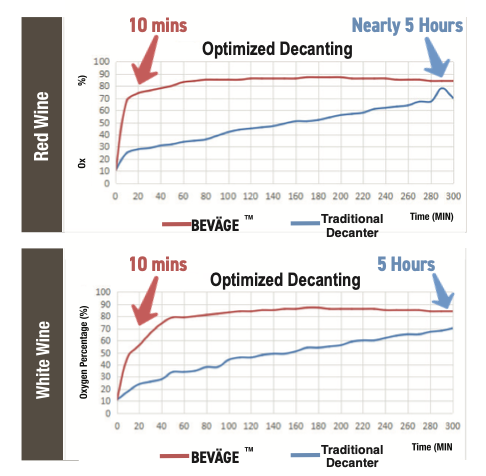 How it Works
Beväge® technology delivers with its dual patents:
Revolutionary: The only product currently aging
all spirits and wines between 5-7 years.
Evolutionary: Perfectly balanced decanting (oxygenation)
via its S-Velocity Technology.
Beväge technology has two patents; one for aging spirits
and wine typically between 5 and 7 years, and one for
simultaneously balanced decanting (oxygenation) that's delivering optimum wine within just minutes, instead of hours.
Patented Aging + Decanting Technologies Savor a consistently superior tasting spirit or wine in minutes using S-Velocity's Optimal Speed Rotation (OS) and Wavelength Aging
Technology (WAT) non-UV, cool-light exposure.
Here are the answers to some of the most commonly asked questions:
Can I use this on Whiskey, Tequila or Vodka, Other Spirits and Beverages like Juices?

We're glad you asked! Beväge™ can be used on Spirits and Juices too. Use it to perfect the taste of your favorite spirit and make it smoother, more flavorful and taster better! Experiment with juices and you'll see that it makes all the difference in taste!
Does this have a battery or do I have to plug it in?

All functions of all the Beväge™ model operate using a Rechargeable Battery which allows up to 4.5 hours of continuous use! This allows you to charge it with the included USB-C Cable and then take it with you on a picnic, a hike or enjoying  sunset at the beach.
How long that I should I decant the spirits, wines and beverages for optimal taste?

Beväge™ by Wake Up Wine® makes drinking great tasting spirits, wine and beverges super easy for you. We created a Recommended Aging and Decanting guide for you to (download it here) know exactly how long to use the Beväge™ with the beverage of your choice for optimal tasting results!
Is the Beväge® Glassware Dishwasher Safe and Lead-Free?

YES! Beväge® is lead-free and dishwasher safe!