Understanding the Lifespan of Wine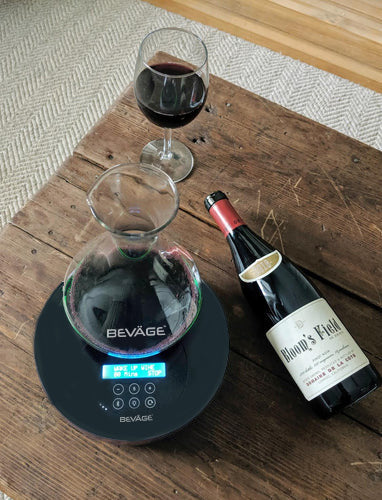 by Hillary Zio (@hillaryzio)
Aging certain wines can have some extremely pleasurable results, but how long is too long? And how do we know which wines in our cellar have the potential to age anyway? I'm constantly asked these questions, but there will never be definitive, one-size-fits-all answer. To understand the lifespan of a particular wine, you need to look at data; from the region, vintage, and even producer. Countless, unique wines are being produced all over the world, so of course they're going to age differently. However, after years of experience, I have been able to offer my friends and clients some advice, and even soft estimates to help them figure out when the "right time" to open that bottle is.
What's the price (or quality level)? After over 2,500 years of winemaking in most European countries, several quality levels have been established. The majority of wines in the highest quality level have been proven to age the longest, and they are usually the most expensive when compared to wines in lesser levels. Therefore, the more you pay for a wine, the longer it will age, generally speaking. Also, due to the cost of storing wine, it is not economical to age cheap 
Is the grape known to age? Again, centuries of experience can tell us which varietals are going to withstand the test of time. Cabernet and Pinot Noir have been proven to age longer than Grenache and Zinfandel, generally speaking.
How was the wine made? Aging wine in oak barrels acts as a preservation method that can add a few years (or decades) to a wine's life. Oftentimes, if a winemaker intends to see their wine age for decades, they will age it for a few years in oak barrels before bottling.
What's the vintage? I urge you to check out a vintage chart. Many wine critics and writers have put together charts, usually by vintage and region, to help collectors understand the lifecycle of their wine. After all, these seasoned professionals are tasting so many wines daily, they're bound to know if one year is resulting in longer ageabilty over another. The best writers and critics have researched vintages in every major wine growing region to help consumers and producers alike. Luckily, we have the internet to search for these charts and help us understand just how long to wait until our wine "peaks." 
Finding the optimal drinking timeframe is also going to vary greatly from drinker to drinker. For example, I prefer a much earthier taste than my husband, who enjoys fruit-driven styles. Since fruit aromas slowly dissipate overtime and earthy or mineral notes arise later, our "peak" can sometimes vary by 10 years. One thing we can agree on, however, is that a quick decant in our Wake Up Wine* can often give the impression of age to many of our younger wines. I recommend purchasing a half or full case of your favorite, age-worthy wine to see how it evolves. Then, compare your preferences to a vintage chart and use that information to guide you going forward.
*Wake Up Wine's patent pending Wavelength Aging Technology (WAT) accelerates the aging process thus allowing the wine to be at its best now, and as the winemaker intended.